August was another fun meeting. We had 22 members who brought in only 14 models, mostly for the quarter contest. The models were almost outnumbered by the pizzas!
PIZZA NIGHT: Another feeding frenzy meeting! We had in about a dozen various pies and killed them! Well done!
CONTEST – 3RD QTR 2012: Where has the year gone? We had our THIRD installment of the annual contest. The bulk of the models on the tables were for the contest so you know the quality was good!
DECEMBER SUPER RAFFLE: December won't only bring the END OF THE WORLD THEME CONTEST, and desserts, but we're also going to have a "December Super Raffle!" Not to be confused with the Super raffle that we conduct every year in November, the December Super raffle will cost $5 / ticket. Each will be a shot at winning one of the following models:
• Trumpeter 1/32 Mig-21 UM two seater with extra Verlinden detail set

• Trumpeter 1/350 JMDF DDG-173 Kongo

• Dragon 1/35 Jagdpanzer IV/70 (A) with added metal gun barrel and resin zimmert detail set

• Polar Lights 1/350 NX-01 Enterprise
Thanks for the donations: Joe Bergman, Ray Keegan, and Jeff Eng.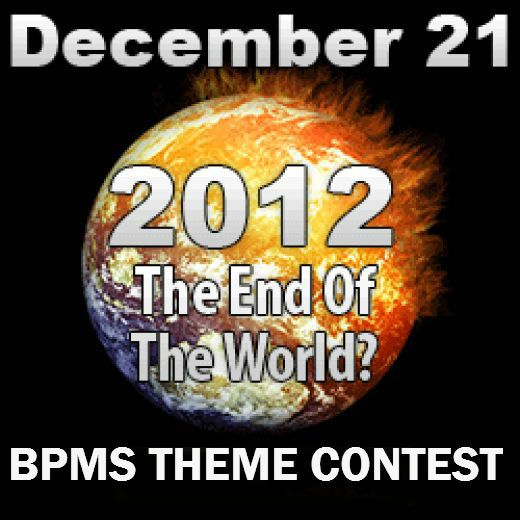 HOLIDAY DINNER: Earlier this year we celebrated the club's 40th anniversary. Some members wondered why we don't have a dinner like that more often? Why wait for ten years to pass? Did you know that the tradition of the Holiday Dinner was originally started to celebrate another year of BPMS in the books? Verily, it's true! Recently we've been having a Holiday Dinner for members, and a desserts meeting with all the awards and the theme contest that guests are welcome to come to. Honestly, watching the awards ceremony probably isn't the most exciting show we can offer our guests. Would we prefer to have a more family oriented holiday dinner, we can bring our loved ones, and then have our usual business meeting on December 21? We're thinking about maybe a fine dinner, possibly Asian Cuisine. Any ideas? Please have them ready for the meeting, we'll need to discuss this and hammer it out as we're already into September. We'll only have another meeting to work out concepts.
D-LIGHTFUL THEME: THINGS WITH Ds. This will be a display of models that have the letter D in the name somewhere. It can be part of a designation, name, cup size, it's up to you. Have fun with it!
SWAP NIGHT: Bring in kits to trade or to sell. You might want to bring some cash in case that grail kit shows up. There's no tab at this bar!
* * *
You can find pics from each meeting at the Photo-Blog:
http://gmobile17.blogspot.com/