BPMS MEMBER INTERVIEWS: We continue this month with our Vice-President Elect, Bob Epley...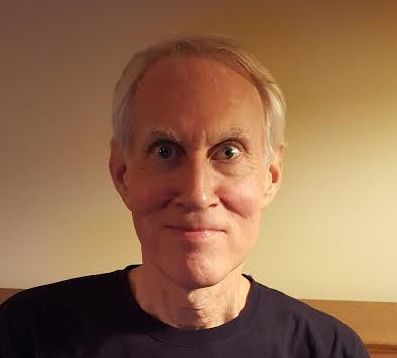 Meet Bob Epley: Representing the Lower East Side, our incoming Vice President BOB EPLEY is a 58 year old residential architect.
Growing up in Oregon, Bob was first exposed to the hobby of modeling in grade school. Classmates and their older brothers were already building models. So Bob took a stab at it with a mid-60s kit of a Ford Thunderbird by AMT that included a stick on vinyl top. From there he'd build about anything he could get his hands on. In those early years he picked up skills through trial and error and via advice from friends. As he got older he picked up tips and tricks from the guys at the local hobby shop. Like many in the hobby, his building slowed down by the end of high school.
After taking time to attend the University of Oregon and Cornell University, Bob spent some time restoring antique cars, mostly Hudsons and Packards from the 50s.
After a 20 year break from models, Bob picked it up again when he moved to New York. He converted a coat closet into a small work space with a desk and shelves. When comes time to airbrush, he has to set up his spray booth in the kitchen, which is time consuming. As a result spraying occurs about once per month. In 2008 his wife told him about a local model club that she found on the internet and suggested attending a meeting. That was when Bob got to meet the BPMS. Thanks to the club and online videos, Bob was able to learn more and enhance his hobby skills.
Nowadays Bob builds just about any type of kit except for ships. While he doesn't have a favorite model, Bob enjoys the challenges each kit presents. He doesn't have any models that he's really looking forward to getting, he's happy whittling down his stash at home.
Bob believes the hobby is doing well in Japan and most of Europe. "I can't keep up with the huge number of kits and supplies being introduced every month," Bob says. He believes that modelers are entering the hobby at a later time in their lives. He also agrees with two stark realities of the hobby today: Not many kids build models anymore and that the independent local hobby shop is a thing of the past.
~B2