The Hudson Valley Historical Miniatures Guild held their annual show at the Elks Lodge in Poughkeepsie, New York on 25 October 2008. The number of vendors was up from last year with several clubs sponsoring vendor tables for their members to exchange unwanted plastic for cash. The judging followed the usual IPMS practice with awards for first, second, third, and out of the box (OOB). The contest rules followed the recent IPMS trend that extends the no sweeps rule to include the OOB award, so there were lots of different individuals garnering awards. Though Saturday's weather was a washout, the fall colors were still spectacular, making the drive an event in itself. The standout at this show was a very large scale snow speeder.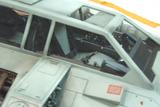 Scratchbuilt Snow Speeder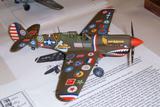 1/35 Chi-Ha

1/48 P-40N
Cobra

1/72 KV-107
1/48 BE-2C
Admiral Yang Wen-ii
1/72 Nimrod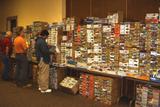 Vendor Wall of Armor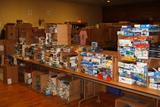 Vendor Club Chapter Tables
By Hugh A.