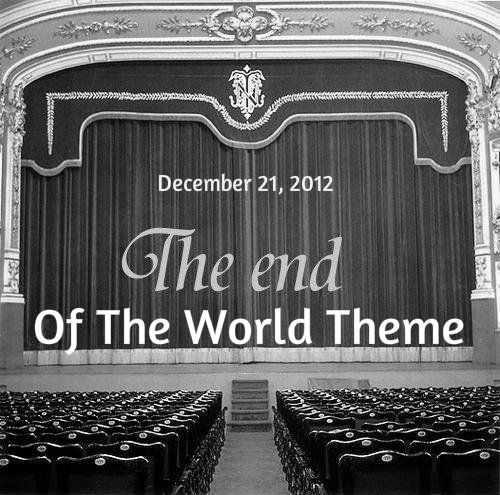 The End Of The World
Theme Contest
December 21, 2012
Will 12/21/2012 bring the end of the world?
Not likely, but we just happen to have a club meeting on the date that many are saying will be the end of days. What better way to see the world go out with a theme contest marking THE END OF THE WORLD?!?!
AIM:

Build something that can be tied into

THE END OF THE WORLD

in some way, shape, or form. It's that easy to build for!
Examples:

Martian War Machine, Space Shuttle from Armageddon, A nuclear missile, a zombie figure, etc, etc. If you can rationally tie it in to the theme, you're good to go!

We are planning on some special certificates for depicting the following catastrophic events:
• Land
• Air
• Sea
Contest Sponsors:
• Jeff E
• Russ H
• Bobby P
Easy enough! Come to us with any questions. Have fun!